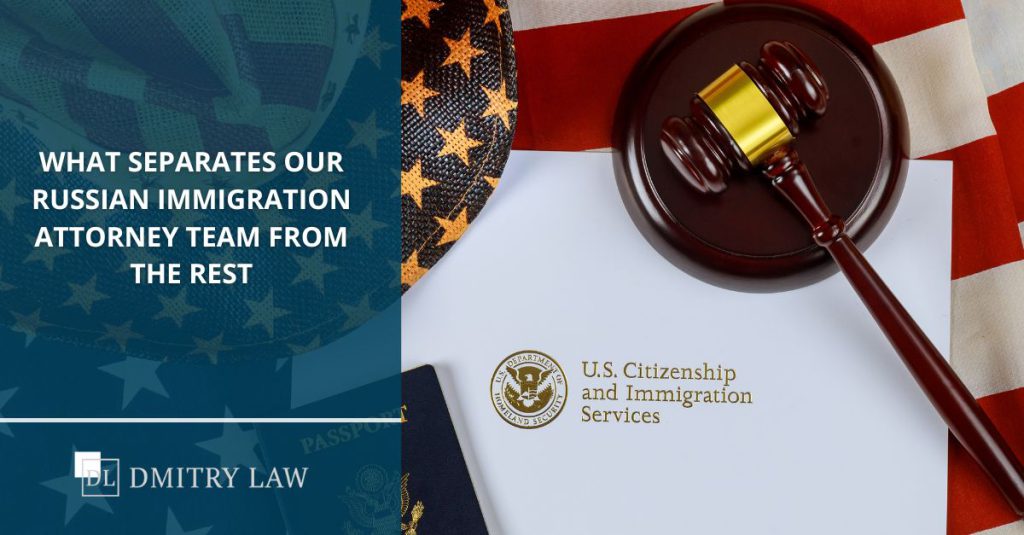 Are you looking to immigrate from Russia but want to know all of your options? Have you looked into other immigration attorneys and wondered if they can really help you? The truth is that you can't be too careful in terms of who handles your immigration. It's your immigration, your life, and you can't leave any of it to chance, or the inexperienced. There are many reasons that so many Russian speakers over the years have trusted someone from the Paniotto Law Firm to be their Russian immigration attorney. 
Communication When and How You Need It
How can you know an attorney is right for you if they can't even communicate with you? That's just one of the reasons that any and all of our immigration lawyers can speak to you directly in Russian or Spanish. No interpreters. No intermediaries. There is no confusion, no uncertainty, or anything of that nature. Instead, you'll know exactly where you stand and exactly what's going on, "straight from the horse's mouth," so to speak. That way, you'll always be informed as to the status of your case, thus enabling you to make the right decisions for you and yours. 
A Payment Plan that Fits You
We understand that, when you're trying to immigrate, your financial situation may not be exactly where you would like it to be. To that end, we can help in a variety of ways. For starters, we offer a free first consultation. That way, you can know whether or not we'll be able to help without spending any money from your pocket. From there, we also offer a payment plan that's as affordable as it is flexible. With this, you'll be able to pay how and when you'd like. We see this as one more way that we can help to make the immigration process easier for our clients. 
What We Can Help With 
The Paniotto Law Firm can help clients in a variety of ways. Through competent representation in immigration courts as well as experience with the visa application process, we have a proven track record of helping many to immigrate to the United States. The right russian immigration attorney can make all the difference in the world in terms of being able to stay in the United States and not being able to.
Schedule a Free Consultation Today 
During a free consultation, we'll go over your case in your detail. From there, we'll draw upon our years of experience to tell you exactly how we think we may be able to help. Once that's done, we can get right to work helping you to reach your immigration goals. We understand how arduous this journey can be, how frustrating the process can feel. That said, we can also be by your side every step of the way, from that initial free consultation through a successful conclusion. To schedule that free constellation, we encourage you to message us through our site or give us a call.