Labor Certification through Perm system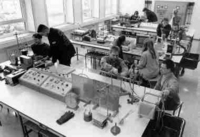 One of the fastest and best ways to obtain a Green Card is through a petition by a prospective employer through Labor Certification. Under PERM it will take around 45-60 days to get the application certified. Once certified, the employer is ready to file Petition for Immigrant Worker (I-140). There are two necessary requirements to the Labor Certification process. First, the prospective employee must be a skilled or unskilled worker with work experience depending on the position being offered.
Secondly, the prospective employer must be able to demonstrate to the USCIS that he can afford to pay to the immigrant employee the "prevailing wage" for the immigrant's job position. However, the employer need not be a large company. Even a small company, a sole proprietorship, can petition an employee.